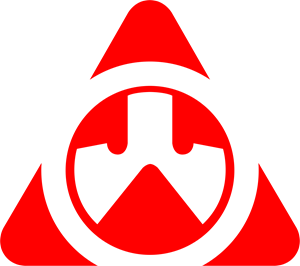 Magpul Industries PMAG D-50 LR/SR Gen 3 Drum Magazine - Black
Magpul Industries PMAG D-50 LR/SR Gen 3 Drum Magazine - Black
The Magpul PMAG D-50 is a rugged, lightweight 50-round polymer drum magazine designed for 7.62x51 NATO/.308 Winchester ammunition for SR25/M110 pattern rifles. It's capable of using longer-than-SAAMl-spec match ammunition. up to 2.830" OAL, such as M118LR. Engineered to the same exacting standards as the famous Magpul PMAG and PMAG D-60 drum magazines, the D-50 continues the PMAG tradition of high-capacity performance and dependability.
The Magpul PMAG D-50 incorporates proven GEN M3 technology, which includes next-generation impact and crush-resistant polymer construction and the ability to seat fully loaded on a closed bolt. Robust stainless-steel internals withstand corrosion and long-term storage. It includes a semi-rigid dust cover that prevents grit and debris intrusion during storage and transport.
A ratcheting loading lever removes spring tension, making the D-50 easily loadable by hand. An anti-glare translucent window on the rear of the drum makes for quick positive visual indication of remaining ammunition. Additionally, the D-50 can be disassembled quickly with a simple flat blade screwdriver or similar tool and it comes with a dot matrix pattern that allows for easy marking and identification.
At approximately 1.7 lbs empty, and 4.5 lbs loaded, the Magpul D-50 is one of the lightest 5O-round 7.62x51/.308 drums available, and it's priced well below the current competition. The D-50's unique drum configuration gives it roughly the same overall height profile as a standard 25-round PMAG, making storage easy and shooting from various positions--including prone--no different than with smaller capacity magazines.
Made in the U.S.A.
Features:
Platform: AR10, M110, SR25
Capacity: 50
Weight: 1.7lbs
Height: 8.34"
Length: 4.35"
Width: 4.64"
Use with other calibers (.260 Remington, 6.5 Creedmoor is NOT recommended)
The following US States have restrictions on standard capacity magazines: California, Hawaii, Maryland, Massachusetts, New York, New Jersey, and Washington D.C. Orders shipping to Cities, Counties, or States with magazine capacity restrictions will be canceled and refunded.
ITAR Notice
International Traffic in Arms Regulations Controlled Product
We cannot ship this magazine to the following states: CA, CO, CT, DC, IL, MA, MD, NY, OH, VT. Orders canceled due to shipping restrictions are subject to a 10% processing fee.
More Information

| | |
| --- | --- |
| Dangerous Goods | Yes |
| Shipping Restriction | ITAR/Export Restricted |
| Caliber | 7.62x51mm |
| Color | Black |
| Magazine Capacity | 50 Rounds |
| Magazine Window | Window |
| Material | Polymer |
| Weapon Model | SR-25 |